Remove a Managed VM from Operations CTRL
Remove a Managed VM from Operations CTRL
---
This is the
process
to remove a Managed VM from Operations CTRL without deleting the VM from the cloud it was deployed in.
Login to your Operations CTRL portal using OneLogin
Navigate to Infrastructure → Compute → Virtual Machines
Do Not use Provisioning → Instances menu to remove a VM from Operations CTRL! THIS WILL DELETE THE VM FROM THE CLOUD AND IS IRREVERSIBLE!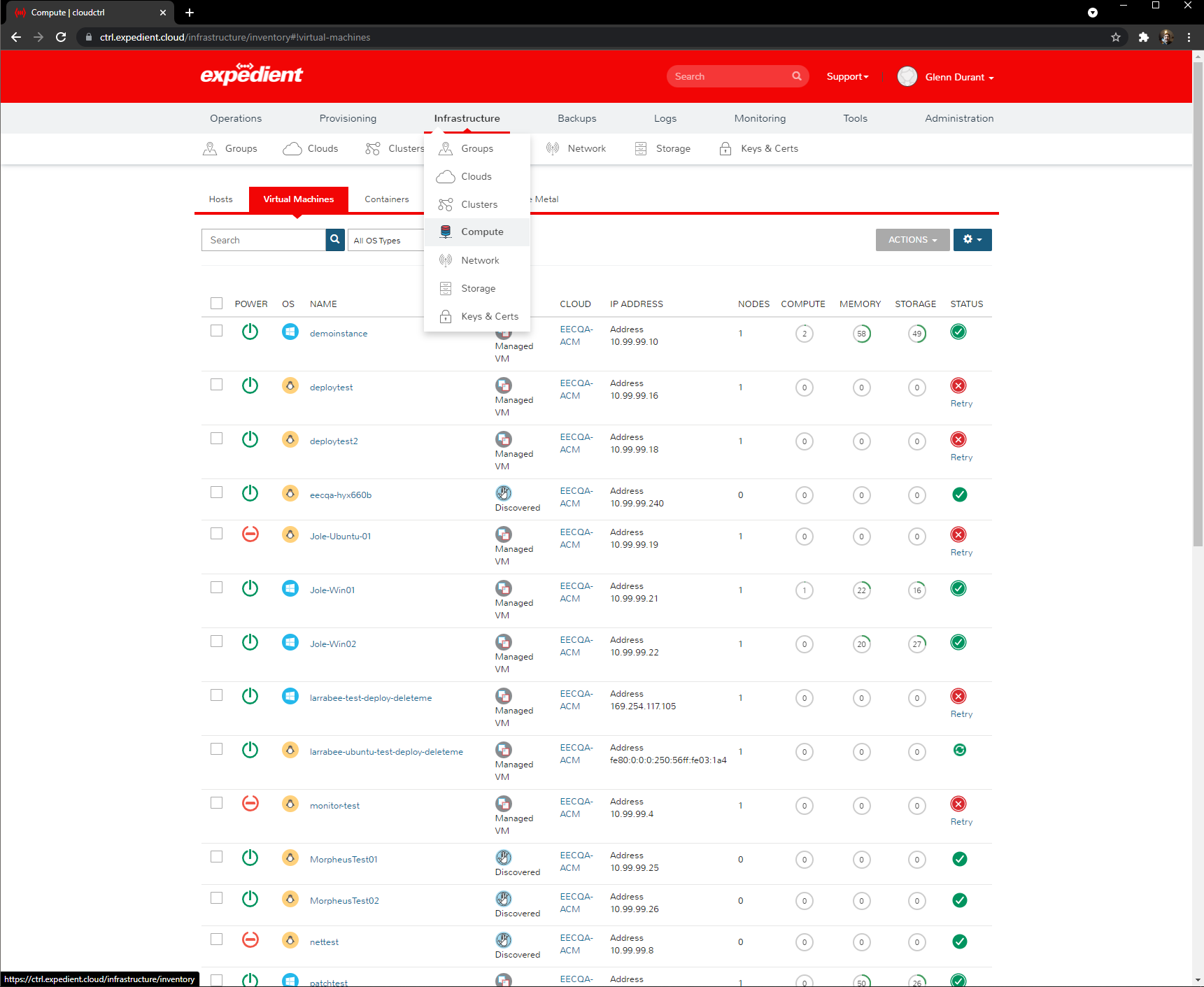 Click the checkbox to the left of VM's you wish to remove from Operations CTRL, then click "Actions" in the upper right hand corner and then click "Delete"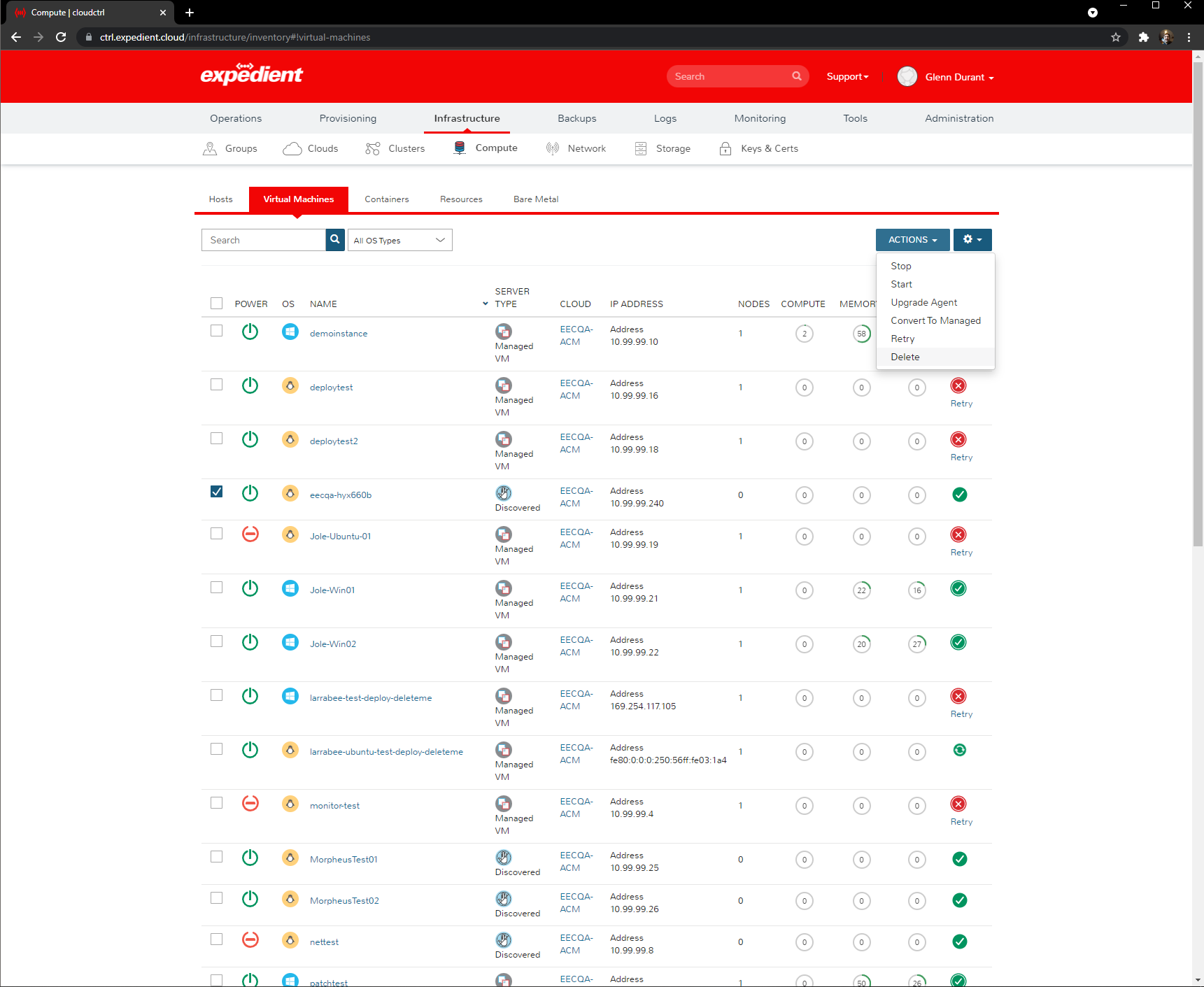 A confirmation window will pop up and provide you with three separate options
Remove Infrastructure

Remove Associated Instances

Force Delete
Ensure that NO boxes are checked, if Remove Infrastructure is selected it will remove that VM from the cloud it was provisioned which is irreversible
To remove the VM click the "DELETE" button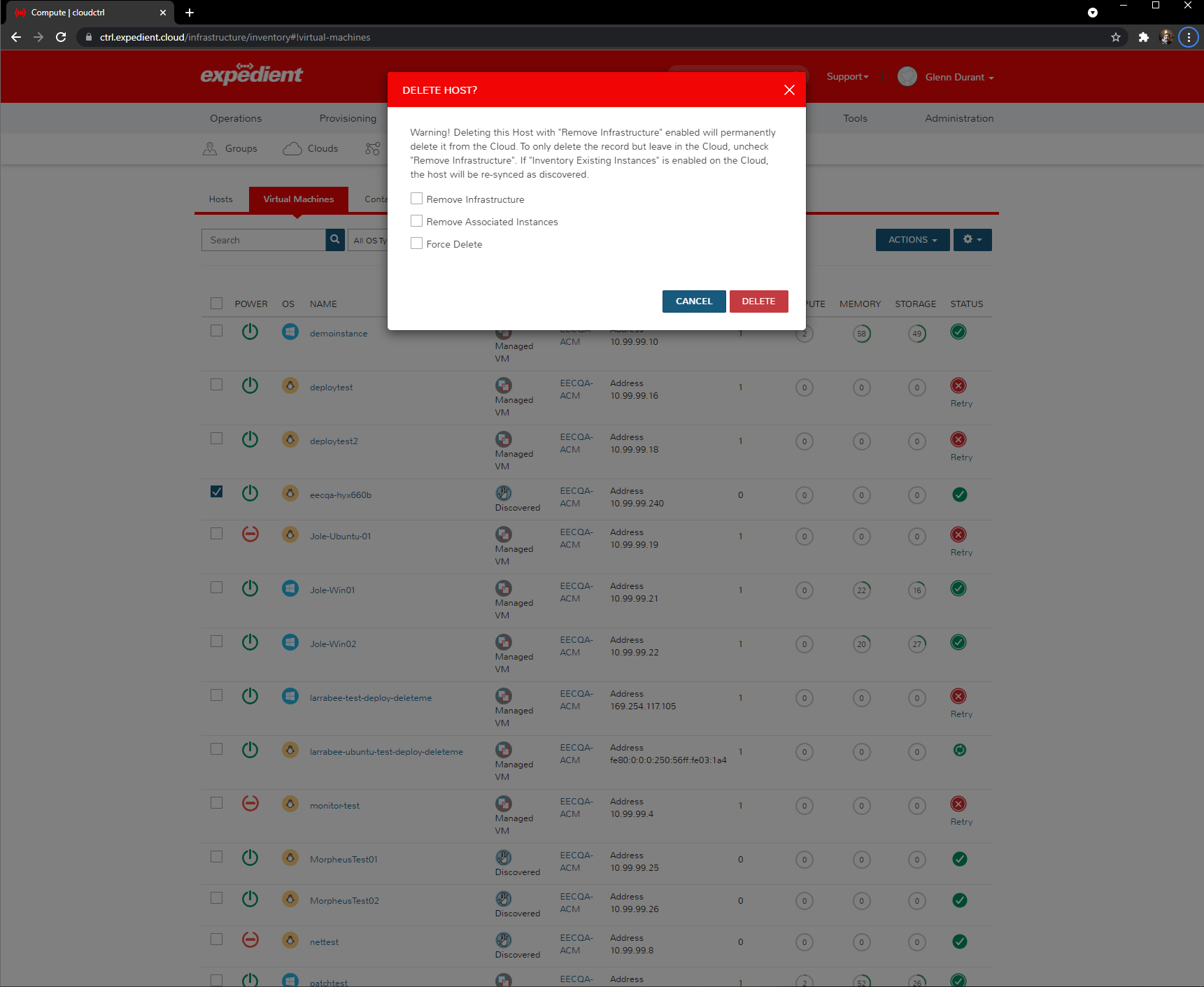 Once this process is complete the VM will be removed from Operations CTRL
NOTE: By default Expedient sets "Inventory Existing Instances" as enabled on the Cloud. This will cause the VM to be re-synced as discovered.
---
Was this article helpful?
---