Add a Server to OS Patching
Add a Server to OS Patching
---
Adding a server to OS patching is as simple as adding a tag to the instance.
To check available patching tags/schedules
Navigate to Library > Options > Options List tab

2. Under Options List, a patch-windows option will be displayed. Click Actions > Edit
3. Within the Dataset field, a comma-separated list will be entered with the format "patching label name, patching tag." Note the available patching tags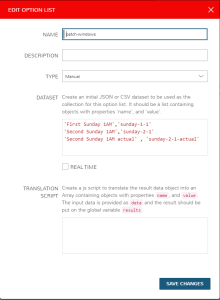 4. Navigate to Provisioning > Instances and search for the instance being added to patching
5. Select the instance and click Edit
6. In the Tags field, enter patch-window within the first text box. In the second text box, enter the tag that lines up with the desired schedule. In this example, the first Sunday after patch Tuesday at 1 AM has been entered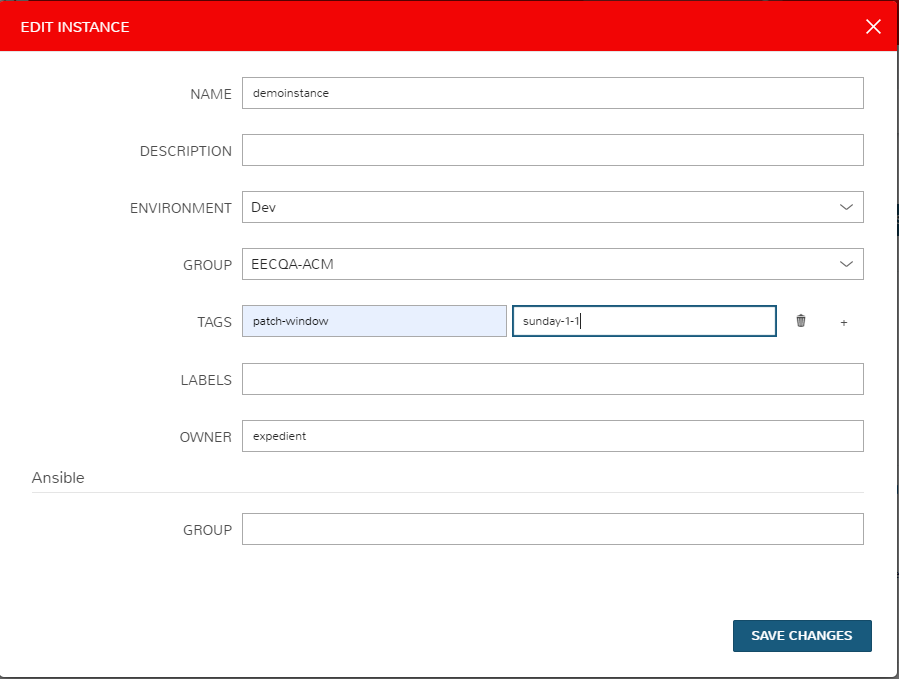 7. Click Save Changes
---
Was this article helpful?
---