How to Access Cloud Archive Storage
How to Access Cloud Archive Storage
---
Share feedback
Thanks for sharing your feedback!
These steps are required to access the management console.
*For file storage via NFS mount only, these steps are not necessary.
Accessing Expedient Cloud Archive Storage will be unique to your environment. Expedient will create a network subnet specific to you and only accessible by you. Validation and verification that all new or existing subnet(s) can route to this dedicated subnet is necessary. Each of the physical nodes in the Cohesity cluster will have an IP address assigned from the subnet. This allows clients the ability to choose a specific DNS name for access to your Cloud Archive Storage. In order to do this, Expedient will be providing you with IP addresses that will need configured in your DNS.
Steps
Once the new VLAN has been configured inside of Cohesity, an Expedient Engineer will...
Provide the list of IPs that will need setup as A records inside of your DNS.
Set this up on the internal DNS zone for your domain.
Verify that you are able to ping all of the IPs provided.
Test access to the DNS entries via web browser.
The Cohesity Management Console URL will be https://xxx-dp.expedient.cloud. XXX will be the market where Cloud

Archive

Storage is hosted (ACM, 701, DUB, OWM, 152, UPA, PHX).
The main logon screen will prompt for a username/password, this will be provided to you through the SMC project ticket.
Make sure the domain is set to LOCAL to login the management console.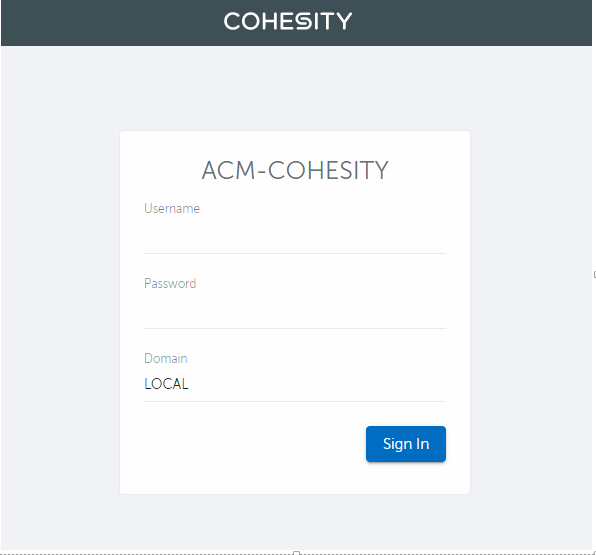 Access Management shows the configured local user for login and the assigned role(s). If any additional local users are required, they must be added by Expedient.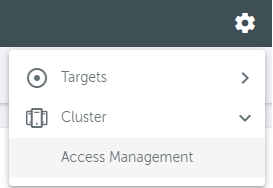 ---
Was this article helpful?
---
What's Next