How to Access Cloud Data Protection
How to Access Cloud Data Protection
---
The Cloud Data Protection platform utilizes an intuitive HTML5 GUI that requires no additional plugins to operate. The lightweight web portal makes it simple to manage all aspects of your Cloud Data Protection from nearly any device.
IDM with OneLogin
Navigate to <COMPANY>.onelogin.com and log in with your credentials.
If you do not have an account, please open a support ticket through expedient.com/support.
For help accessing the SMC, please call the operations support center at 1-877-570-7827.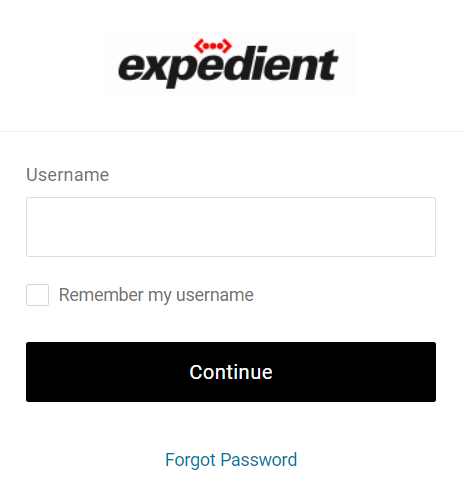 Click Accept from the 2FA app, OneLogin Protect.
If you haven't downloaded the OneLogin App yet, follow these links for help: iOS | Android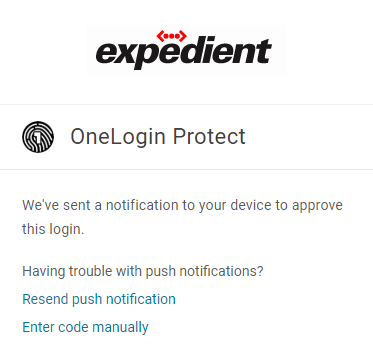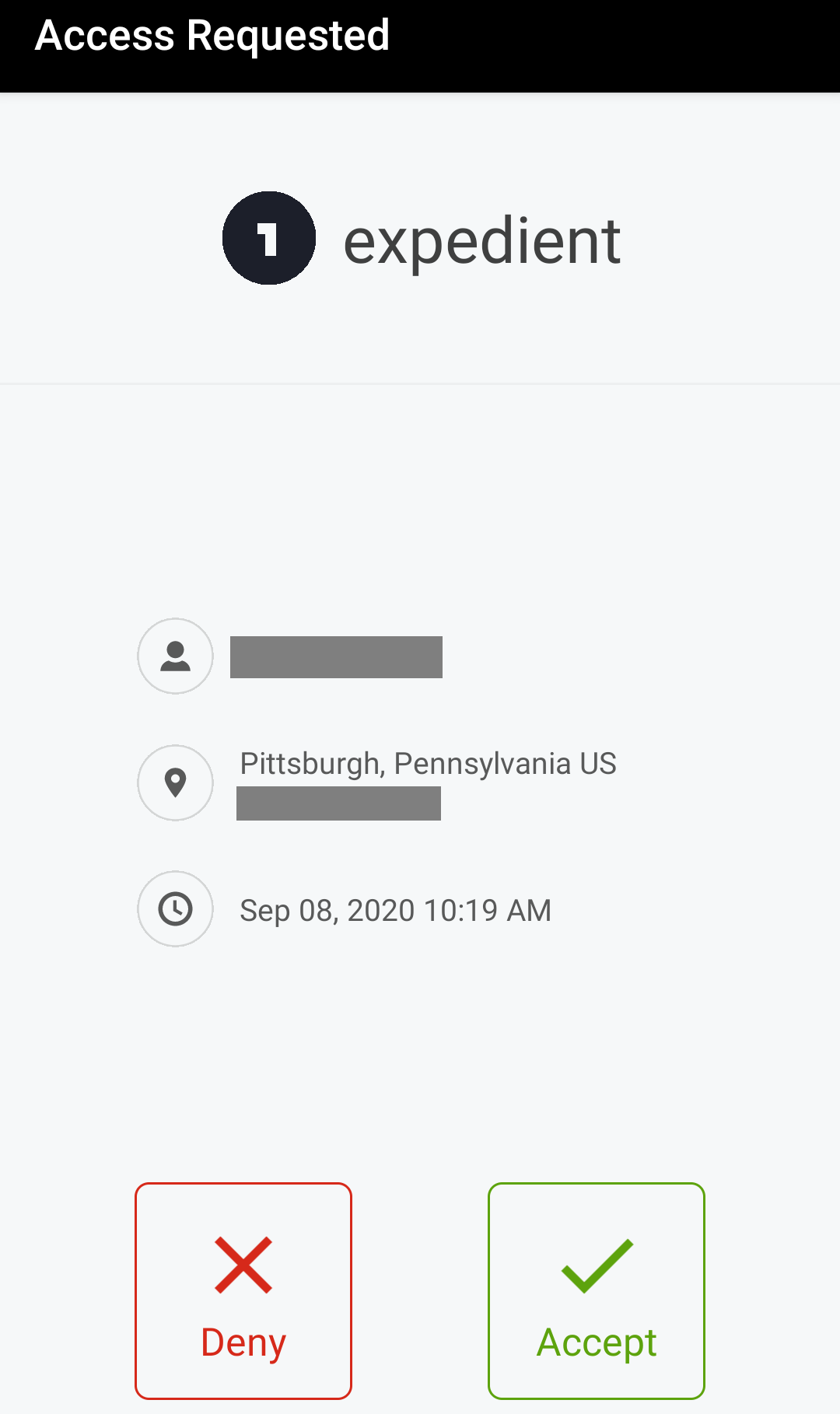 You will now be able to log in to any service shown on your dashboard.
The OneLogin Cohesity application should redirect to your Cohesity Protection dashboard.
Otherwise, with the login information provided by your Project Manager or Service Delivery Engineer, go directly to <market>-dp.expedient.cloud, click the Sign in with SSO option at the bottom, input your Org ID, and then click Sign In.
Local Login
Select the appropriate URL based on your subscribed services.

Enter the username and password provided to you by your Project Manager or Service Delivery Engineer.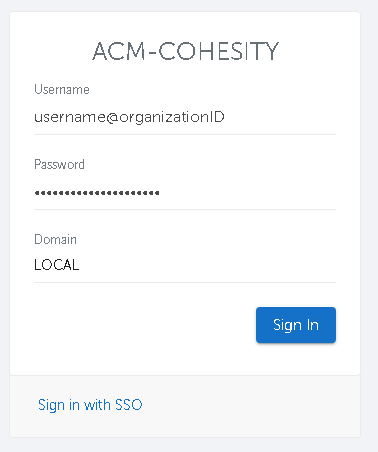 ---
Was this article helpful?
---